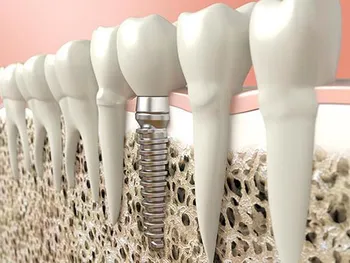 Dental Implants in New Albany, OH
You have many options for tooth replacement based on your situation and needs, such as fixed bridges, full dentures or partial dentures. At Clark Family Dental in New Albany, OH, we'd like to encourage you to consider dental implants for tooth replacement to prevent a host of dental problems and give you a strong, stable and natural looking smile.
What is a dental implant?
The term "dental implant" generally refers to a stud, usually metallic, that is surgically embedded into your gum tissue and jaw bone. Dental implant therapy can involve a single implant or several, depending on the number and location of missing teeth. A custom denture or set of dentures can then be permanently anchored to these implants, making them long-term and stable. The titanium post mimics a tooth root, and this is the secret to the strength and support provided by dental implants. No other form of tooth replacement also replaces the missing roots.
---
Why choose dental implants over traditional dentures?
Tooth loss, a serious problem on its own, can also cause a host of other dental health issues. Once a tooth falls out, that loss creates a gap that the surrounding teeth will immediately begin to move to fill. This leads to misaligned teeth which in turn can lead to increased susceptibility to gum disease and even pain when biting. Even more serious, tooth loss leads to decay and withdrawal of tissue in the bones underneath the lost tooth. This leads to gum loss and sagging of the lips and gums. Dental implants solve these problems by filling the gaps left by the lost teeth and stimulating the surrounding gum and bone tissue. Furthermore, traditional dentures run the constant risk of falling out or becoming loose, making it impossible to eat many foods and leading to embarrassing situations. Dental implants provide a permanent anchor for dentures, making loosening and falling out a thing of the past.
---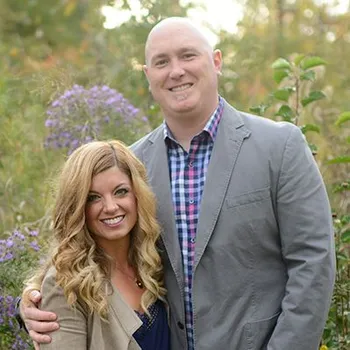 Request an Appointment
Our dental experts, Drs. Chris and Beth Clark, can provide you with top-notch implants and implant installation. If you've lost teeth and need them replaced with secure, natural-looking artificial teeth, or if you've had problems with traditional dentures, contact Clark Family Dental today. Drs. Chris and Beth Clark will examine you and help you find the best options for dental implants in New Albany.