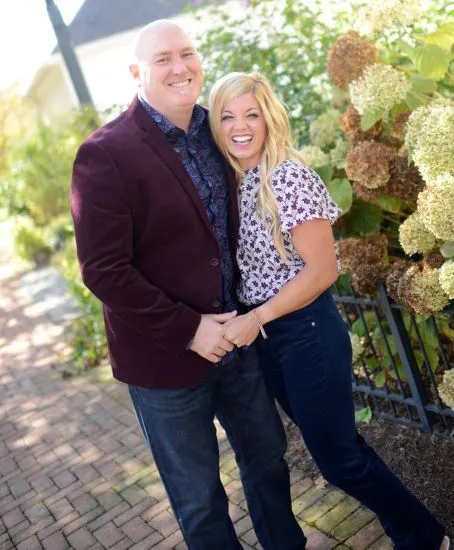 Family dentists Drs. Chris and Beth Clark of Clark Family Dental believe that dentists should be caring, compassionate and comforting to patients. They believe that dentists should treat each patient as individuals, advising the patient on the best course of treatment while always being open to hearing what the patient has to say. This is how they approach every patient who walks in the doors at Clark Family Dental. Whenever you're at our office, we want you to feel like you're at home. After all, we're all about family at Clark Family Dental in New Albany, OH.
Experience Comfort at Clark Family Dental
When you enter Clark Family Dental, you're greeted by a friendly, smiling receptionist.
Once you've settled into the treatment room, you can watch television before your exam begins. We want to make your dental care at our office is easy and comfortable, every step of the way.
Our family dentists, Dr. Chris Clark and Dr. Beth Clark, will take the time to really get to know you on a more personal level. We want you to feel more like you're visiting a friend and less like you're visiting the dentist!
Welcome to Our Paperless Practice!
We're a paperless dental practice. We've provided a convenient way to fill out our New Patient form at home. Just click the link at the top of this page to fill them out. Our office is equipped with digital radiographs and intraoral cameras that allow us to see your mouth on a screen instead of on printed materials, saving not only energy and waste, but time as well. All of this adds up to convenience and an environmentally-friendly family dental practice. Meet New Albany family dentists Drs. Chris and Beth Clark, and then contact us for an appointment. Patients come to us from surrounding communities, and we'd love to see your smiling face around our office!